IN ANTICIPATION
Listen to the
Design Reserach Podcast
organized by the Knowledge Circle of Design Academy Eindhoven. Here, I discuss my process.
For my graduation research for the Masters programme Design Curating and Writing at Design Academy Eindhoven I created an exhibition and wrote a thesis paper.

My thesis research, In Anticipation addresses the role of design in mitigating and indirectly memorializing preventable deaths like suicide and overdose.

The exhibition component which was displayed at the Van Abbe Museum in Eindhoven and at Dutch Design Week 2018, displayed the research as a physical appendix. Collecting data on the dimensions and specifications of bridge barriers installed around the world, along with material samples and visual information.

The research topic is very sensitive and emotional and so, I tried to present the information in an unemotional way so as to make the viewer witness to the necessity of preventative design.
Excerpts from In Anticipation thesis publication
Graphic Design by Esmee Ellson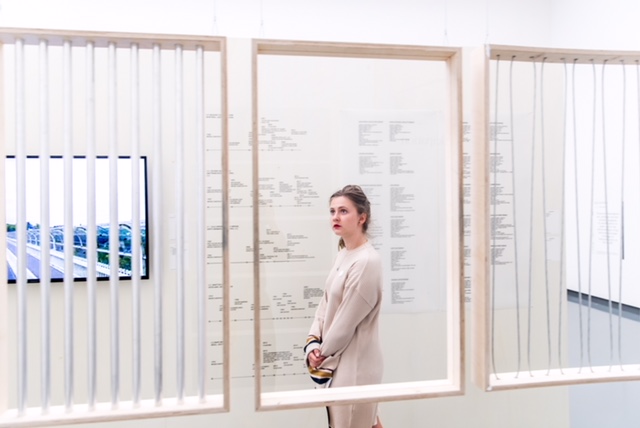 Second Reading Design Curating and Writing exhibition at the Van Abbe Museum
Images by Angeline Swinkels Graphic Design by Jeremy Jansen Curation Assistance from Agata Jaworska